Steven Kelk's homepage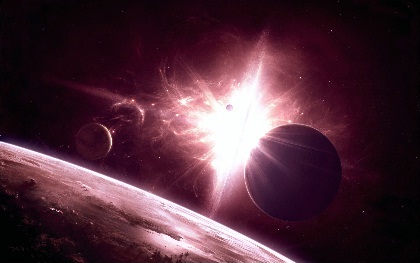 I am an Associate Professor at the Department of Data Science and Knowledge Engineering (DKE) at Maastricht University in the Netherlands, where I work within the Networks and Strategic Optimization (NSO) cluster. My contact details are here. I am vice-chair of the Maastricht Young Academy (MYA).
Between 2004 and 2010 I was a postdoc in the Life Sciences cluster of the Centrum voor Wiskunde en Informatica (CWI) in Amsterdam, in the subgroup Combinatorial Problems in Biology. I obtained my PhD in late 2003 from the Algorithms and Computational Complexity Research Group at the University of Warwick. My supervisor was Leslie Goldberg. My main research interests are graph theory, phylogenetics, fixed parameter tractability, approximation algorithms and (more generally) combinatorial optimization within computational biology.
Outside university I am active on issues relating to public services, particularly housing and education, and I am a board member of Housing Association Soweto.
Please note: this website was migrated from my old CWI webpage in March 2011. Not all files have been transferred, so if you cannot find something (and have already tried changing the prefix of the URL to http://skelk.sdf-eu.org/) don't hesitate to get in touch with me.
Maastricht students: I am also available for bachelor and masters projects, see pages 13-20 of these slides for the possible themes (and this page for past graduation projects).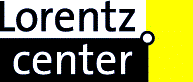 The Future of Phylogenetic Networks

15 – 19 October 2012
Leiden, Netherlands


Scientific organizers:
Leo van Iersel (Amsterdam)
Steven Kelk (Maastricht)
David Morrison (Uppsala)
Leen Stougie (Amsterdam)
Follow-up in July 2014! Click image below:
Publications/Papers
(see also my Google Scholar and DBLP pages -- note that DBLP only indexes my computer science publications.)
Lift and project integrality gaps of bounded colour matchings, Steven Kelk and Georgios Stamoulis, submitted, january 2018.
New! ERC Consolidator grant awarded to Dr. Cameron Browne, who will join our department in mid-2018. His research, about (the history of) board games, will be embedded in both our Game AI and phylogenetics research groups. For full story see here.
Deciding the existence of a cherry-picking sequence is hard on two trees, Janosch Docker, Leo van Iersel, Steven Kelk and Simone Linz, submitted 30th November 2017.
New Lorentz workshop confirmed for Summer 2018! Distinguishability in genealogical phylogenetic networks, 13-17 August 2018, Lorentz Center, Leiden. Scientific organizers: Leo van Iersel, Steven Kelk, David Morrison and Celine Scornavacca. Details follow soon.
Finding the most parsimonious or likely tree in a network with respect to an alignment. Steven Kelk, Fabio Pardi, CÚline Scornavacca, Leo van Iersel, CoRR abs/1707.03648 (2017)
Treewidth distance on phylogenetic trees. Steven Kelk, Georgios Stamoulis, Taoyang Wu, CoRR abs/1703.10840 (2017)
Fabian Braun, Olivier Caelen, Evgueni N. Smirnov, Steven Kelk, Bertrand Lebichot: Improving Card Fraud Detection Through Suspicious Pattern Discovery. IEA/AIE (2) 2017: 181-190
On unrooted and root-uncertain variants of several well-known phylogenetic network problems, Leo van Iersel, Steven Kelk, Georgios Stamoulis, Leen Stougie and Olivier Boes, 2nd September 2016, to appear in Algorithmica (2017)
ToTo: An open database for computation, storage and retrieval of tree decompositions, Rim van Wersch and Steven Kelk, august 2016, Discrete Applied Mathematics 217P3 (2017) pp. 389-393(link). A pre-print is available here.
A note on convex characters, Fibonacci numbers and exponential-time algorithms, Steven Kelk and Georgios Stamoulis, 27th July 2016. (An earlier version of this article was released in August 2015) Advances in Applied Mathematics, Volume 84, March 2017, Pages 34-46. (DOI)
Book review of "Genome-Scale Algorithm Design: Biological Sequence Analysis in the Era of High-Throughput Sequencing" by Makinen et al, SIGACT News 47(3):15-18 (2016).
Do branch lengths help to locate a tree in a phylogenetic network? Philippe Gambette, Leo van Iersel, Steven Kelk, Fabio Pardi, Celine Scornavacca. Bulletin of Mathematical Biology 78(9), 1773-1795 (2016).
Book review of "ReCombinatorics: The Algorithmics of Ancestral Recombination Graphs and Explicit Phylogenetic Networks" by Dan Gusfield. SIGACT News 47(1), 12-15, March 2016. (The pre-edit of the review can be read here.)
Reduction rules for the maximum parsimony distance on phylogenetic trees, Steven Kelk, Mareike Fischer, Vincent Moulton, Taoyang Wu. Theoretical Computer Science (2016), DOI.
A resolution of the static formulation question for the problem of computing the history bound, Julia Matsieva, Steven Kelk, Celine Scornavacca, Chris Whidden, and Dan Gusfield, to appear in IEEE/ACM Transactions on Computational Biology and Bioinformatics (TCBB) 2016.
From phylogenetic trees to phylogenetic networks: possible applications outside biology - talk I gave at the Lorentz workshop Capturing phylogenetic algorithms for linguistics (Leiden, October 26th-30th 2015).
A linear bound on the number of states in optimal convex characters for maximum parsimony distance, Olivier Boes, Mareike Fischer, Steven Kelk, 21st June 2015. To appear in IEEE/ACM Transactions on Computational Biology and Bioinformatics (TCBB) 2016.
Phylogenetic incongruence through the lens of Monadic Second Order logic, Steven Kelk, Leo van Iersel, Celine Scornavacca, Mathias Weller, Journal of Graph Algorithms and Applications (JGAA) 20(2), pp. 189-215 (2016). Note that the arXiv version is somewhat different to the JGAA version.
On the complexity of computing MP distance between binary phylogenetic trees, Steven Kelk and Mareike Fischer (December 12th 2014). Annals of Combinatorics 21(4), 573-604, 2017.

Accompanying software MPDIST is here.

Satisfying ternary permutation constraints by multiple linear orders or phylogenetic trees, Leo van Iersel, Steven Kelk, Nela Lekic and Simone Linz (October 9th 2014). To appear in Theoretical Computer Science (2015), DOI
The agreement problem for unrooted phylogenetic trees is FPT, Celine Scornavacca, Leo van Iersel, Steven Kelk, and David Bryant (June 2014), to appear in Journal of Graph Algorithms and Applications (JGAA).
On the challenge of reconstructing level-1 phylogenetic networks from triplets and clusters, Philippe Gambette, Katharina Huber, Steven Kelk, to appear in Journal of Mathematical Biology (2016/2017).
On low treewidth graphs and supertrees, Alexander Grigoriev, Steven Kelk and Nela Lekic, 11th february 2014. Preliminary version in AlCoB 2014. Journal version to appear in Journal of Graph Algorithms and Applications (JGAA), June 2015.
Hybridization Number on Three Rooted Binary Trees is EPT. Leo van Iersel, Steven Kelk, Nela Lekic, Chris Whidden and Norbert Zeh. To appear in SIAM Journal on Discrete Mathematics (SIDMA) 2016. (Earlier title was Hybridization Number on Three Trees).
On the Maximum Parsimony distance between phylogenetic trees, Mareike Fischer and Steven Kelk, Annals of Combinatorics 20(1), pp 87-113 (2016).
A short note on exponential-time algorithms for hybridization number, Leo van Iersel, Steven Kelk, Nela Lekic, Leen Stougie, 4 december 2013.
A practical approximation algorithm for solving massive instances of hybridization number for binary and nonbinary trees, Leo van Iersel, Nela Lekic, Steven Kelk, Celine Scornavacca, November 2013, BMC Bioinformatics (2014).

This is the journal version of the WABI 2012 paper. We have extended it to nonbinary trees.

Kernelizations for the hybridization number problem on multiple nonbinary trees, Leo van Iersel and Steven Kelk, 16th November 2013. To appear in Journal of Computer and System Sciences (JCSS), 2016. Conference version in WG 2014. See also the TREEDUCE software below.
Fighting network space: it is time for an SQL-type language to filter phylogenetic networks, Steven Kelk, Simone Linz, and David A. Morrison, October 2013 (unpublished opinion piece, arXiv).
Exact reconciliation of undated trees. Leo van Iersel, Celine Scornavacca and Steven Kelk, september 2013 (arXiv manuscript).

See the accompanying software ILPEACE.

Ancient dispersal of the human fungal pathogen Cryptococcus gattii from the Amazon rainforest, Hagen et. al., PLOS ONE, June 2013. (Link to press release).
Recent advances in rooted phylogenetic networks: the long road to explicit hypothesis generation. Talk at conference Mathematical and Computational Evolutionary Biology (MCEB 2013), May 2013.
Bapteste, E., van Iersel, L. Janke, A., Kelchner, S., Kelk, S., McInerney, J.O., Morrison, D.A., Nakhleh, L., Steel, M., Stougie, L. and Whitfield, J. (2013). Networks: Expanding evolutionary thinking. Trends in Genetics (in press).
On Computing The Maximum Parsimony Score Of A Phylogenetic Network, Mareike Fischer, Leo van Iersel, Steven Kelk, Celine Scornavacca, arxiv (11 feb 2013). To appear in SIDMA (2015).

See also the accompanying software MPNet.

Approximation algorithms for nonbinary agreement forests, to appear in SIDMA (2014). This extends the article 'Computing nonbinary agreement forests' by including results for MAAF (and not just MAF).
Computing nonbinary agreement forests, Leo van Iersel, Steven Kelk, Nela Lekic and Leen Stougie, arXiv (2012)

See also the MAF software on Leo's webpage.

What mathematical optimization can, and cannot do, for biologists - presentation at the Lorentz workshop on the Future of Phylogenetic Networks (October 2012).
Optimal flux spaces of genome-scale stoichiometric models are determined by a few subnetworks, Steven Kelk, Brett Olivier, Leen Stougie, Frank Bruggeman, Nature Scientific Reports 2, 580; DOI:10.1038/srep00580 (2012)
Towards the fixed parameter tractability of constructing minimal phylogenetic networks from arbitrary sets of nonbinary trees, Steven Kelk and Celine Scornavacca, 30th July 2012. Submitted.
A simple fixed parameter tractable algorithm for computing the hybridization number of two (not necessarily binary) trees, Teresa Piovesan and Steven Kelk, July 25th 2012. To appear in IEEE/ACM Transactions on Computational Biology and Bioinformatics (TCBB).

There is an experimental implementation of this algorithm here: TERMINUSEST. Update 9th September 2013: I have just released Version 2 of TerminusEst, which is much faster than the original version when hashing is switched on.
LEV1ATHAN, the algorithm from the above paper, is available for download from this website.
In February 2008 we produced a new version of the paper, with a heavily optimized running time for the derandomization, and a very fast triplet consistency checking algorithm as subroutine.
Links to pages of some regular co-authors
Links to books (etc.) about phylogenetic networks
Software for phylogenetic networks (and trees)
Miscellaneous scientific links
Miscellaneous publications
Miscellaneous political links
---
Last updated: 24th January 2018.